Roncesvalles
United Church
Looking for a vibrant Christian community that's more spiritual than "churchy"? Welcome to Roncesvalles United Church!
We're BIG on LOVE and finding your true gifts in the world. We're big on joy, wonder and joining together to make the world a better place. And, we're really big on asking "What does love look like now?" Not fifty years ago or a thousand years ago... but right now in our place, our life and our times.
So, whoever you are, wherever you're from, whoever you love, you can find spiritual support and renewal here.
​
​
​
​
​
​
​
Until the end of February all services will be back online.
You will be able to find our videos posted every Sunday on our
YouTube Channel, so please subscribe We will also be posting here and
on our Facebook Page.
​
​
​
​
​
​
Roncesvalles United Church is partnering with Roncesvalles Refugee Relief, a local group committed to raising funds to help sponsor refugees fleeing home for safety here in Canada. To find out more or to donate to their efforts, contact the church, or donate online at Canada Helps. Find the link below.
Sundays after our service, join us for our
Spiritual Discussion
​
Happening Sundays via Zoom. Join us at 1pm.
Meeting ID: 837 6879 2136 Password: 027260
To dial in call 647-374-4685
​
​
​
Take a suitcase, save a life.
To Find Out how to Donate to our partner organization, Not Just Tourists!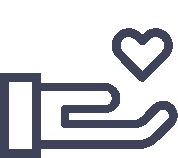 "No one has ever become poor by giving."