Roncesvalles
United Church
Looking for a vibrant Christian community that's more spiritual than "churchy"? Welcome to Roncesvalles United Church!
We're BIG on LOVE and finding your true gifts in the world. We're big on joy, wonder and joining together to make the world a better place. And, we're really big on asking "What does love look like now?" Not fifty years ago or a thousand years ago... but right now in our place, our life and our times.
So, whoever you are, wherever you're from, whoever you love, you can find spiritual support and renewal here.
​
Because of recent government changes to allowable numbers for indoor gatherings, In-person services CANCELLED until further notice.
You can continue watching the service online or on Facebook.
Join us online for a video recording of Rev. Anne's weekly reflection. See the link near the bottom of the page.
Don't forget our weekly spiritual discussion via Zoom. Join us at 1 pm.
Meeting ID: 837 6879 2136
Password: 027260
To dial in call 647-374-4685
​
​
​
​
To anyone we may have hurt, victims of oppression and our local communities,
Roncesvalles United Church(RUC) would first & foremost like to say a resounding, "sorry."
We would like to specifically address an event that occurred over the weekend of Aug. 1, 2020. Our Reverend made a post to our Facebook Page discussing an Maclean's opinion piece about a critical social issue in our neighbourhood (Roncesvalles).
We would like to admit our flaws and say that we were wrong to silence any critiques of those words when we deleted that post.
We pride ourselves in being a faith-based organization that is all inclusive. Unwittingly we had used divisive language while trying to spread a message of love, and even worse, a member of our community deleted the thread after we received public attention.
Our community member made this decision in haste because of the attention being drawn to the page. This decision was made while being completely unaware of the implications behind this act. We accept full responsibility in how this contributed to the continued silencing of the voices of POC & marginalized peoples.
The RUC has reached out to the community members who expressed their concerns publicly but we acknowledge that through silencing the conversation there may have been unheard voices. If anyone would like to contact us please reach out through the links below.
We would like to grow from this experience, thank those who reached out and take the opportunity to adapt our inclusive faith practices.
In response to our shortcomings we would also like to add some long-term commitments:
· Create better protocols for managing public comments on Social Media
o Our goal is to ensure that this will not happen again and we can create a digital space for critical conversations. As a community organization, we previously didn't have any structure for this & the confusion arose here.
· Evolve our outreach & support programs to combat systemic barriers for minorities
o Our mission has always been to give. However, with our newfound perspective, we will actively emphasize, listening too and empowering POC's & marginalized peoples through our programs.
· Invite a diverse range of POC & marginalized communities into our physical & digital space
o We believe in the importance of respecting and experiencing other cultures & faiths. We wish to collaborate more often and offer time during our services, craft knowledge-sharing experiences and collaborate publicly as well as internally - we want to listen.
· To have our specific organization's administration participate in civil rights and sensitivity training.
o We have been humbled as to how our administration and organization may have a biased cultural perspective and wish to actively take steps to combat secular points of view. We have yet to identify the exact training program but are establishing connections with diverse representation.
Thank you for taking the time to read this,
Roncesvalles United Church
We aim to spread love.
Contact us at:
(416) 536-1755
Take a suitcase, save a life.
To Find Out how to Donate to our partner organization, Not Just Tourists!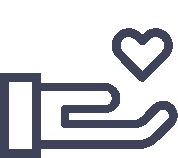 "No one has ever become poor by giving."