Roncesvalles
United Church
Looking for a vibrant Christian community that's more spiritual than "churchy"? Welcome to Roncesvalles United Church!
We're BIG on LOVE and finding your true gifts in the world. We're big on joy, wonder and joining together to make the world a better place. And, we're really big on asking "What does love look like now?" Not fifty years ago or a thousand years ago... but right now in our place, our life and our times.
So, whoever you are, wherever you're from, whoever you love, you can find spiritual support and renewal here.
​
Because of recent government changes to allowable numbers for indoor gatherings, In-person services CANCELLED until further notice.
You can continue watching the service online or on Facebook.
​
​
​
​
​
Take a suitcase, save a life.
To Find Out how to Donate to our partner organization, Not Just Tourists!
thanks for joining us for our weekly service
from home!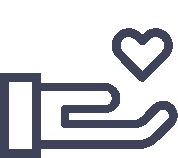 "No one has ever become poor by giving."