Roncesvalles
United Church
Looking for a vibrant Christian community that's more spiritual than "churchy"? Welcome to Roncesvalles United Church!
We're BIG on LOVE and finding your true gifts in the world. We're big on joy, wonder and joining together to make the world a better place. And, we're really big on asking "What does love look like now?" Not fifty years ago or a thousand years ago... but right now in our place, our life and our times.
So, whoever you are, wherever you're from, whoever you love, you can find spiritual support and renewal here.
​
​
​
​
​
​
​
Want to attend service, but can't? Prefer the comforts of your own home? Soft couch vs. hard pew?
Facebook Live streaming services may be for you!
​
​
​
The Indigenous Relations Group Presents:
Criminalization of Indigenous Views Friday February 24th was a huge success. If you missed it no worries.
See Event Recording below:
After a three year hiatus, we are back! Join us for this exciting event! Tickets on sale next week.
Contact the office is you want to donate an auction item, or volunteer to help out at the event!
​
To purchase tickets, contact the office for info or do so online.
​
​
Sundays during Lent
A new weekly series in our morning service!
Faith in Five Times
Christian principles and values are foundational to how our society is structured. But, how much do any of us know about how Christianity originated and how it changed over time and became a leading influence on social, political and personal lives around the world?
Each Sunday in Lent, Rev. Anne will highlight a different moment in Christian history and explain why it matters to us today. And, there will be a topic to reflect on in our own lives for the week ahead.
Sunday, February 26: #1
The Earliest Church.
In the Beginning... we wanted to transform the world.
Sunday, March 5: #2
300-400 AD.
"In This Corner...!" Augustine vs Palagius: how "winner takes all" changed Christianity forever... and what we can do about it!
Watch for upcoming reflection titles!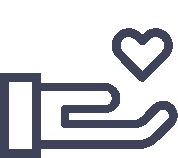 "No one has ever become poor by giving."